Flooring Updates – Selected Search Results Page
Magnesite flooring material may complicate combustible cladding issues
Posted by:
Elizabeth1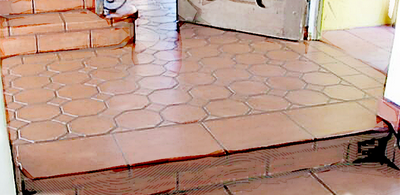 It would seem that as governments and the building industry continue to focus on managing combustible cladding issues, there is yet another crisis looming over the use of a flooring material known as magnesite, some experts are warning. Potentially affecting tens of thousands of apartments built from 1960 through to the 1980s, the little-known magnesite-related defects are also more expensive to fix, and invasive as well.

Commonly used as a floor topping or levelling product, magnesite contains glue. When magnesite absorbs water, the glue can leach into concrete floors and corrode steel reinforcement bars, causing the concrete to expand. The City Futures Research Centre at University of NSW said that in NSW alone there were more than 14,000 strata schemes containing more than 186,000 lots or units registered between 1961 and 1979.

Peter Johnsson, associate principal with engineering consultancy firm ACOR, said up to 90 per cent of apartments built during that period had magnesite in their flooring, particularly those in Sydney's eastern suburbs, northern beaches and western suburbs. "The cost to fix this issue can range from $30,000 for an apartment on the low side to over $100,000 today," Mr Johnsson said.

Marton Marosszeky, director at BCRC, a group of specialist consultants in materials for construction, said owners of older apartments needed to be aware of the problem.
---
Floor Covering Media is
a social media network.
Retrieve timely, objective news and
information at https://www.floorsearch.info.
Flooring Updates – Selected Search Results Page