Why Advertise Here?
Exclusivity!
Attention! Flooring Advertisers and those who have been chosen to represent them! When on the lookout for valued venues visited by flooring buyers and suppliers, consider this effective, refreshingly affordable, alternative. During the months ahead, consider Floor Covering Media for the short list of potential candidates that deliver your message (or your client's message) to it intended target audience.
Measurability!
Test drive the Floor Covering Media advertising managment system; effortlessly tracking advertising response rates of multiple sets of supplied, advetising material; positioned at specified locations either for the duration of the placement or for specified time periods of the placement duration on demand. The advertising tracking system is conveniently reached. Look for the 'My Ad Responses' Profile Page Tab.
Simplicity!
Media planners tasked to located flooring focused, promotional resources are provided with a unique solution, which assures them that their promotional messages get the attention they deserve, as they are viewed by those exploring the market for flooring. Let your message align buyers and suppliers at the point of purchase. Buyers and suppliers could be accommodated on demand at Floor Covering Media.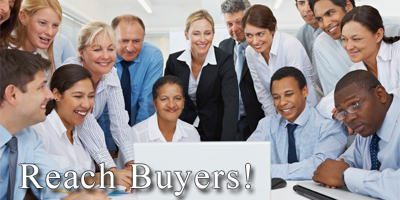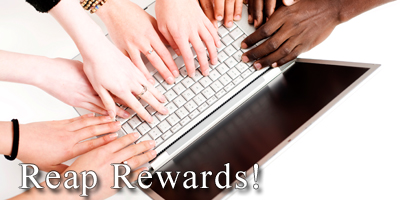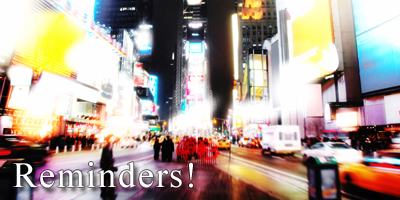 Advertisements are placed in designated areas throughout the Floor Covering Media Website. Advertisements are empowered with special functionality, which enable would-be-buyers to reach the advertiser profile page, which is the landing area for prospective buyers exploring our market. The profile page is a hub for linking functionality and response tracking of promotional messages:
Linking Functionality serves to empower browsers of would be buyers, whose curiosity is piqued by the creative, compelling promotional message in Advertiser's Advertisement, to be transported from that Advertiser's Advertisement to that Advertiser's Profile Page.
Click-Through Functionality serves to empower browsers of would be buyers, whose curiosity is sustained when visiting the Advertiser's Profile Page, to click through from the Advertiser's Profile Page to both their Internal Documents and their External Websites; once the Advertiser placing the Advertisement properly sets up Profile Page to enable links, which ultimately empower the would be buyers to satisfy their sustained curiosity.
Response Tracking Functionality serves to empower browsers of member advertisers seeking to measure impact of their advertising message by transporting advertisers from link provided on their Profile Page to area of the site, which would conveniently display a calendar of an advertisement's Click-Through Activity for the day, week, month and more.
Those would-be-buyers, responding to the promotional message, displayed in the advertisement, click on the link in the advertisement, which directs their browsers from the promotional message to the advertiser's profile page, which is the landing area for respondents; seeking to learn more about: the advertiser, their organization, products, accessories, services, press releases and their external Websites. The profile page serves those professionals seeking background information. Post links leading to job campaign portfolios, resumes and cover letters, for those considering a career transition within our industry or those in pursuit of a career change from another industry. Employers, hiring executives and employment agencies could benefit during candidate searches.
Linking functionality, from profile page hub, is virtually limitless within the confines of our industry. Advertisers post internal links on their profile pagefor the purpose of promoting their organization, its image, their family of products and workforce background information. Internal links redirect browsers from the advertisement through the profile to the documents reached from profile page. External links redirect browsers from the advertisement through profile to Website reached from profile page for the purpose of building additional traffic volume to websites serving our industry.