Flooring Updates – Selected Search Results Page
Why Concrete Flooring? Why Not!
Posted by:
FlooringMedia1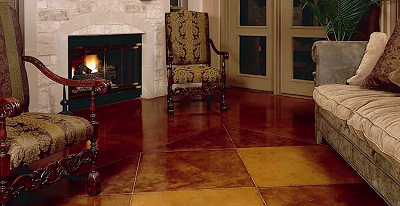 Homeowners in search of alternative flooring choices consider amongst others something unexpected: concrete. Why?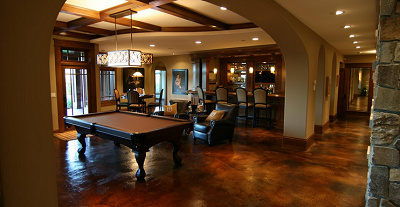 Well, not a lot of maintenance for starters. Think of all the time spent maintaining the other types of less durable flooring. Unless you are a fan of stress cleaning, concrete flooring certainly has its appeal, when it comes to ease of maintenance.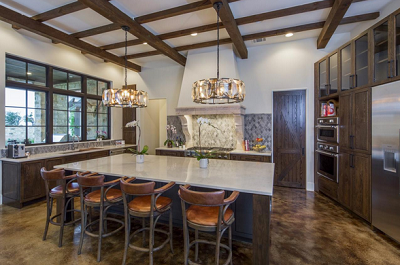 Concrete's durability make surface care a snap. Break out a broom. Maybe a mop as well. After a few sweeping motions, it's onto the next project.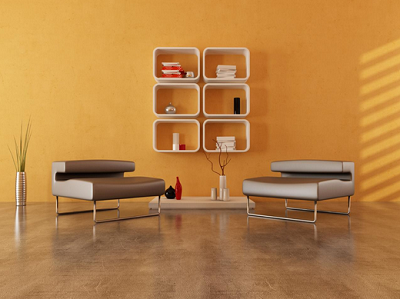 Remember: only properly sealed concrete floors are the ones that needs the occasional sweep and damp mop to ensure cleanliness and preserve its look.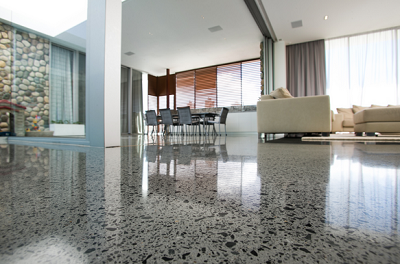 Depending on the foot traffic in your home, experts suggest resealing or waxing your concrete flooring in periodic cycles, as frequently as every three months but no less frequently than every nine 9 months.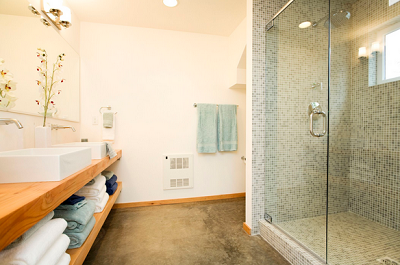 Concrete Makeover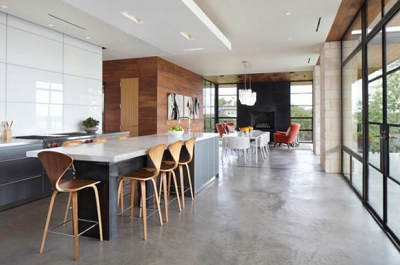 Find the above compelling? But you just can't get past the appearance of concrete? Add dye during the mixing process. Doing so allows for an enormous range of natural shades. Acid stains, concrete stains and paint, could turn the surface floor into a work of art. Smooth the surface -or texture- with a decorative pattern, suited to your sense of style and décor.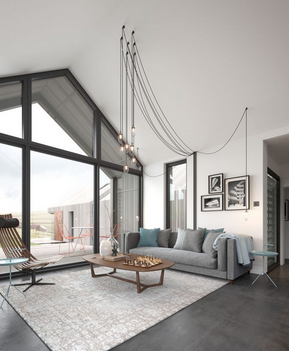 Radiant look and feel
A concrete floor makeover is likely to give your surface a metephorical radiance. Speaking of radiance, why stop there? Radiant heating systems warm the concrete. Pouring new concrete? Pouring additional concrete over an existing slab? Each of the above offer homeowners the option of adding radiant heating systems, which involves laying electrical cables or hot water tubing either of which are embedded within the concrete slab for added comfort especially in colder climates.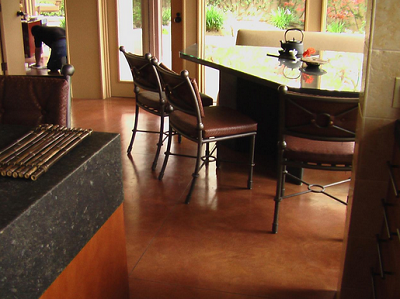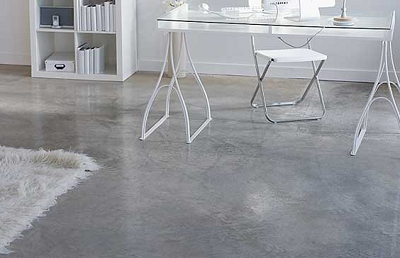 The durability and strength of a concrete floor is what makes it course, chilly, discomforting and even a liability for some.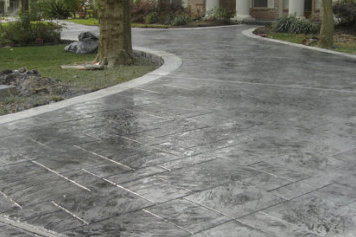 Anything dropped onto it will most likely be damaged -or- broken. Extreme caution is recommended here if it isn't obvious.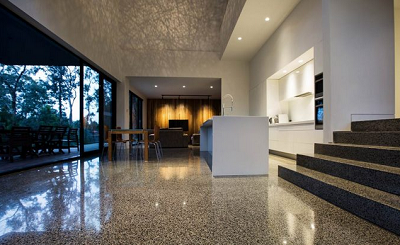 Concrete is not a surface ideally recommended for areas frequented -by children or the elderly- due to a risk of injuries.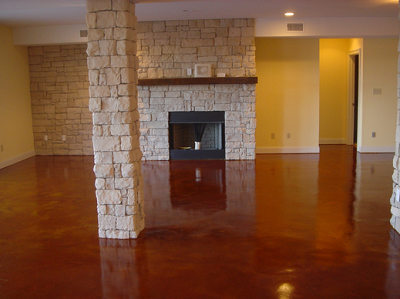 Special Considerations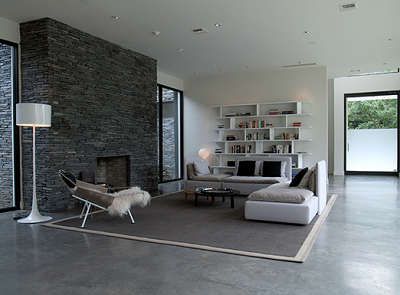 Concrete floors do not retain heat and are uncomfortable to stand on for long periods.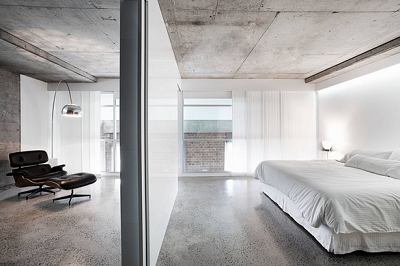 A concrete floor -not sealed properly- is likely to capture moisture, which invariably leads to unwelcome mould or mildew.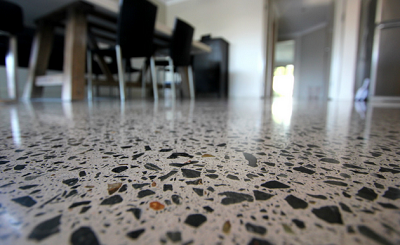 In frigid climates, moisture freezes. If the frozen moisture causes the concrete to expand and contract, it is likely to crack.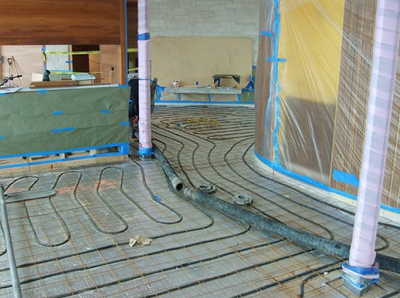 Lighten your footprint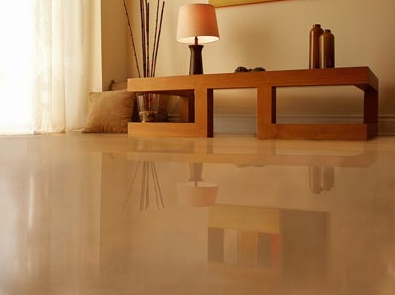 While concrete is an immobile, biodegradable product, remember the production of this material is a high-energy process that produces carbon dioxide.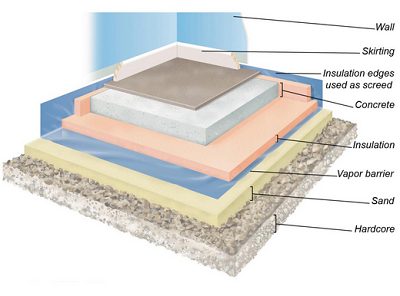 Existing concrete slabs -used for flooring- does NOT require manufacturing new materials.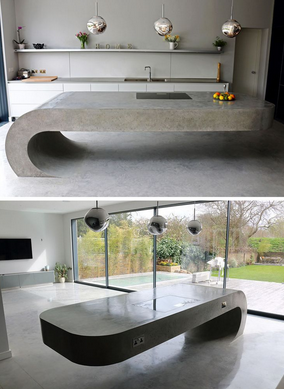 Pouring a new concrete floor however will have a negative environmental impact.
---
Floor Covering Media publishes
press releases called Flooring Updates.
---
Floor Covering Media is
a social media network.
Retrieve timely, objective news and
information at https://www.floorsearch.info.
Flooring Updates – Selected Search Results Page